Bio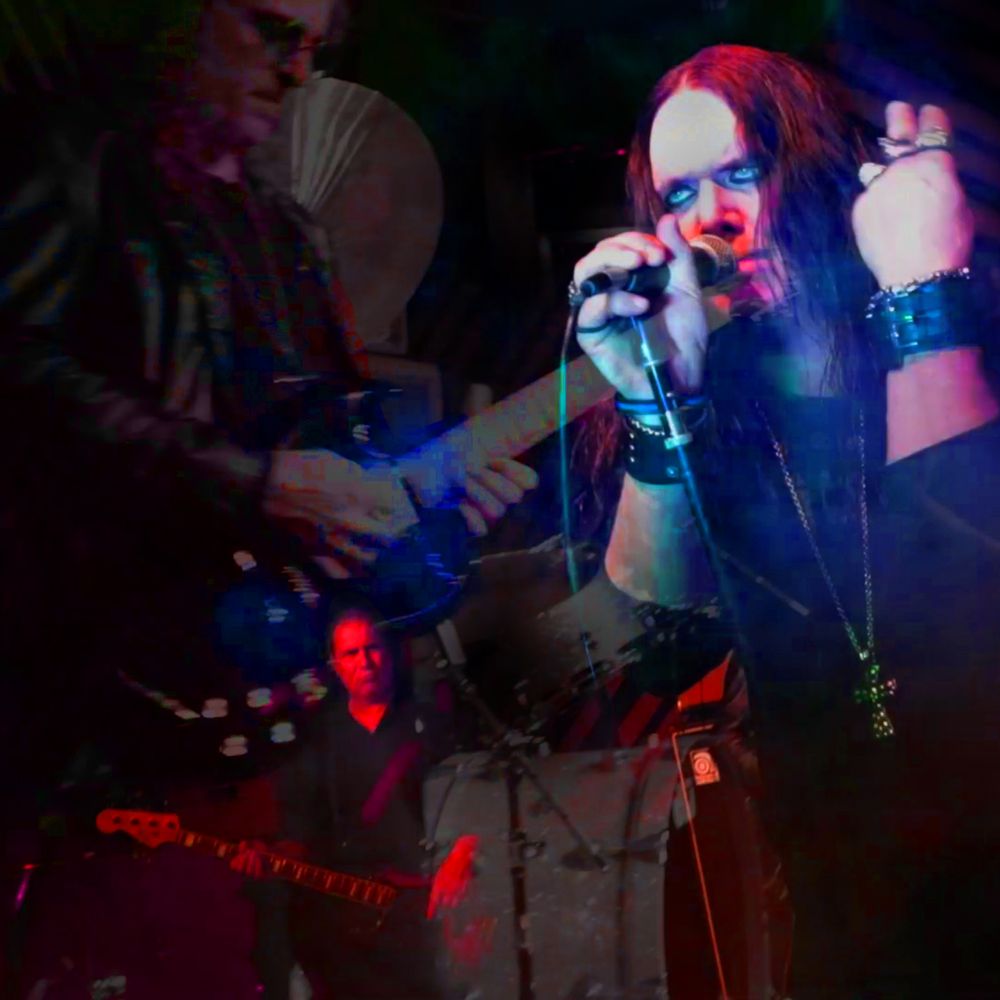 We are Just Sabbath
a Tribute to black sabbath
Stephen J. Desko - Vocals
Born in West Germany to American parents, Stephen has been singing for most of his life. He has had a highly successful career. Starting out with original bands such as Bad Material, Gary Gyll, and Bicycle Pete. He has played most major venues in the metro Philly area in addition to venues like CBGB's and the Elbow Room in New York City. After spending many years on the original scene Stephen made the change to the "cover" scene. He moved to Chicago for 5 years and this led him to create "Masters of Reality", an amazing Ozzy, Dio, and Sabbath cover band. Upon returning to PA, Ozzman Cometh was born. This band commanded audiences at The TLA, Parx Casino, Xfinity, Pennypack Park, and many other venues. These accomplishments are what caused him to be nicknamed "The Ozzman". Stephen was then recruited from his very own band to join guitar prodigy Matt Stanley, and the rest is…The Land of Ozz history. Three years ago, Stephen realized he missed his Dio days, so he created Ultimate Live eviL. Stephen delivers the most powerful of vocals to this Ronnie James Dio tribute. ULE has played as headliner as well as support, in some of the most famous of Live Nation rooms. (TLA, Ardmore Music Hall, The Queen etc.) In the last 6 years with The Land of Ozz, Steve has found the need, the want, the demand, and his own desire for more Black Sabbath. Teaming up with some of the most accomplished musicians in the Tri-State area, Just Sabbath was born. Stephen's extensive and seasoned experience singing Ozzy and Dio makes Just Sabbath, a great addition to his lifelong career.
Joe DeMaio - Guitar
Joe started playing guitar at 9 years old, studying with John Harrington (Steely Dan) and jazz great, Tal Farlow. He started teaching guitar at Blue Note Music (Long Branch, Belmar and Point Pleasant Beach) at the age of 16. Joe then opened his own retail music store (The Guitar Place, Bradley Beach) right out of high school at 18. Later, Joe opened his first recording studio Wild Sound Studios, he was only 21. Joe has worked beside some of the most respected recording engineers of all time, Andy Johns (Led Zeppelin, The Rolling Stones) and Eddie Kramer (Jimi Hendrix, Kiss) just to name a few. He has engineered at arguably the greatest recording studio in the world, Abbey Road in London England. Joe is not only a recording engineer but is also a musician who has been on both sides of the glass as a songwriter and as a session guitarist. Joe has owned and operated Shorefire Recording Studios since 1995 and has worked and or recorded with Except, Blondie, Bon Jovi, Bruce Springsteen, Darlene Love, Dean DeLeo (STP), Gaslight Anthem, Monster Magnet, Nektar, Overkill, Skid Row, Sly Stone, Southside Johnny and the Asbury Jukes, Tyketto and Zakk Wylde.
Cooper Boyd on Rhythm Guitar- Cooper is a young gun axe slinger from New Jersey. Cooper founded and played in the North Jersey band Lunatic Fringe, who were known for their over the top stage show. He is sponsored by Anatomy of Sound, and is an in-demand Guitar teacher at The School of Rock.
Carlo Latoracca – Drums
Carlo began taking drum lessons from a local drum teacher Stan Triplet, at age 7. He continued to study with multiple teachers, one being Jersey Shore legendary drummer Joey Nevolo. Carlo was heavily influenced by Motown and Classic Rock. He began his professional career at the age of 15 playing with various Jersey classic rock cover bands , with members from Profit, TT Quick, and Dreamer. He played in Edgar Cayce, The White Boys, and Far Cry. Soon after he recorded with Vito Bratta, legendary guitarist from White Lion, and worked with Peter Baltes from Except. He has also toured with Joe Lynn Turner from Rainbow and Deep Purple in 1994. Carlo attributes his love for music to the late 70s classic rock bands such as Led Zeppelin Deep Purple, Black Sabbath, and Rainbow. His almost 50 years of thorough drum education has molded him into the professional drummer he is today as the heart of Just Sabbath.
Bruce Terkildsen – Bass Guitar
Bruce has been playing bass in the tristate area music scene for the past 42 years. He was in a local band called Dreamer with Vito Bratta of White Lion and Michael Arbeeney of Tyketto. Bruce joined Mike Tramp and formed the original version of White Lion, which was called Lion, He was also in many original projects. Bruce has opened shows for Mountain, Humble Pie, Sweet Kings X, Huey Lewis and The News, and Pat Travers. He played shows with rock greats Joe Lynn Turner (Rainbow), Ace Frehley and Eric Singer of Kiss. Bruce began playing the bass at the age of 15. His experience and natural talent make him an essential part of Just Sabbath.